Categories:
Other Brands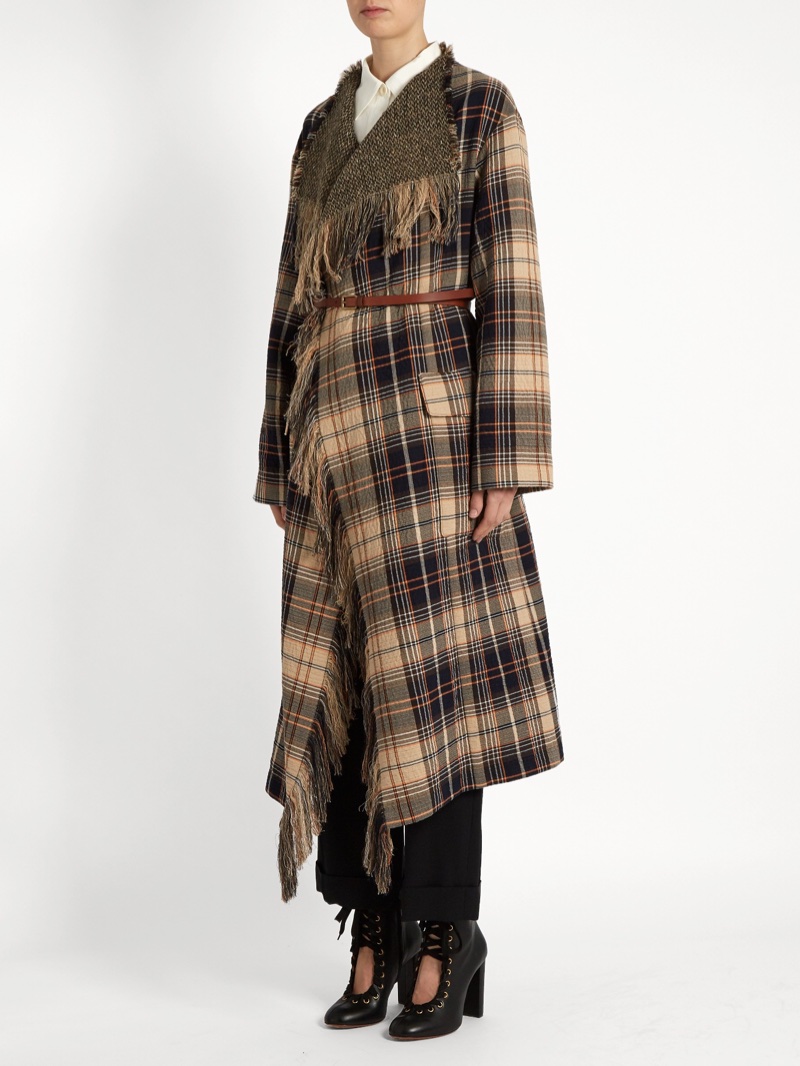 Chloe Fringed Wool and Cotton-Blend Tartan Coat $1,038 (previously $2,595)
This tartan coat includes stylish fringe and is made from a wool and cotton-blend.
The winter sale season is continuing to heat up, and Matches Fashion is offering plenty of amazing finds. With up to 60% off on designer styles, look out for major discounts for a limited time only. Whether you are looking for a winter coat, leather boots or statement bags; there's plenty of killer finds. Choose from top brands such as Chloe, Fendi, Loewe and Gucci. Discover our picks from the winter sale below, and shop more at MatchesFashion.com.
Related: Farfetch's Sale Takes Up to 50% Off
MATCHES FASHION WINTER 2017 SALE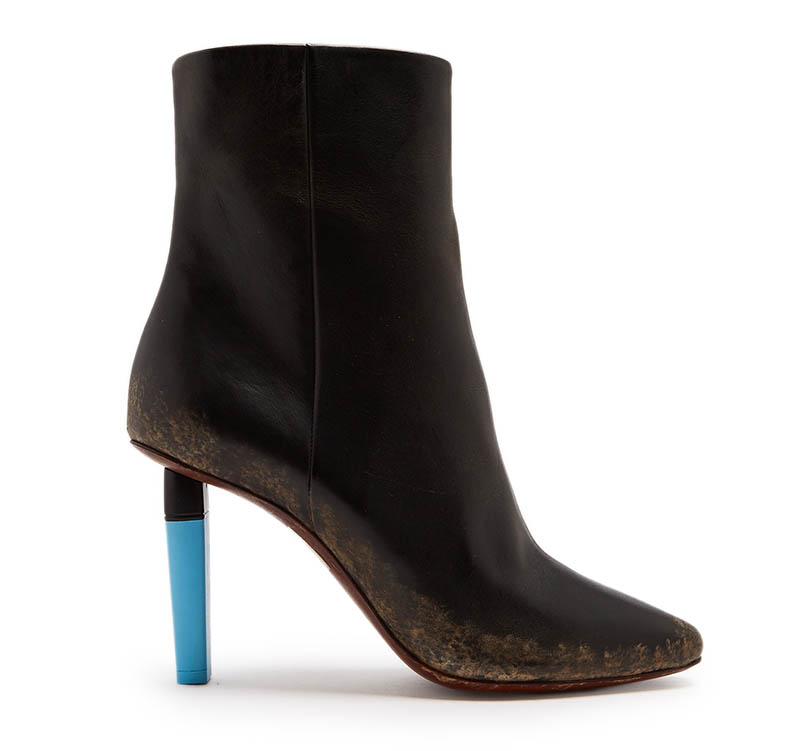 Vetements Highlighter-Heel Leather Ankle Boots $995 (previously $1,421)
A black ankle boot features a mud-brown effect at the bottom with a neon-blue heel.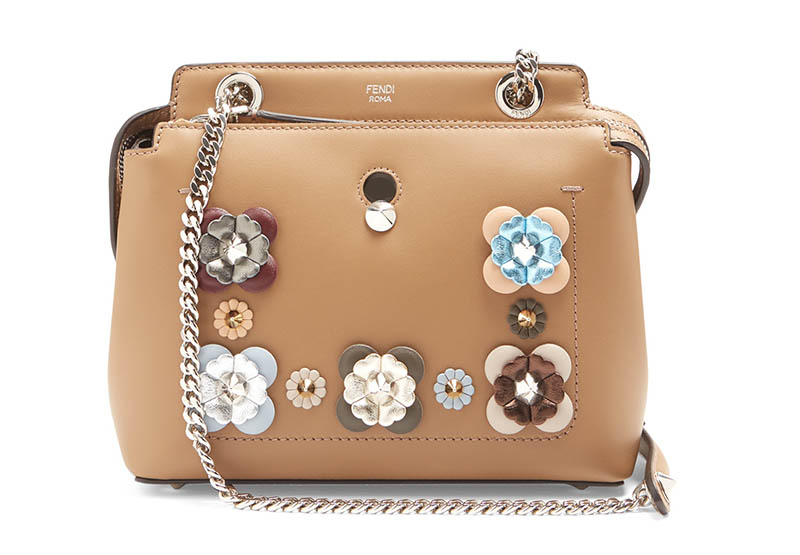 Fendi 'Dotcom' Mini Flowerland-Embellished Leather Bag $2,100 (previously $3,000)
This floral embellished leather bag includes plexiglass studs as well as a chained strap.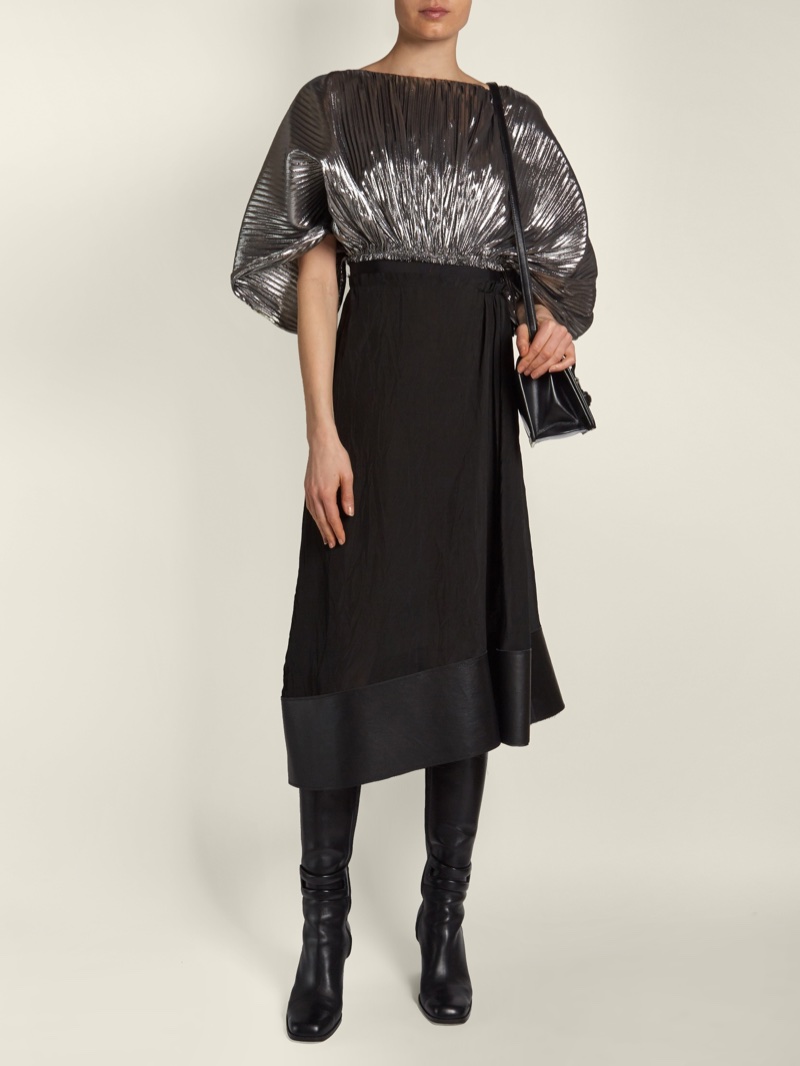 Loewe Bi-Color Cocoon-Sleeved Lurex Dress $1,715 (previously $2,450)
Turn up the shine factor with a metallic-silver top and asymmetrical skirt.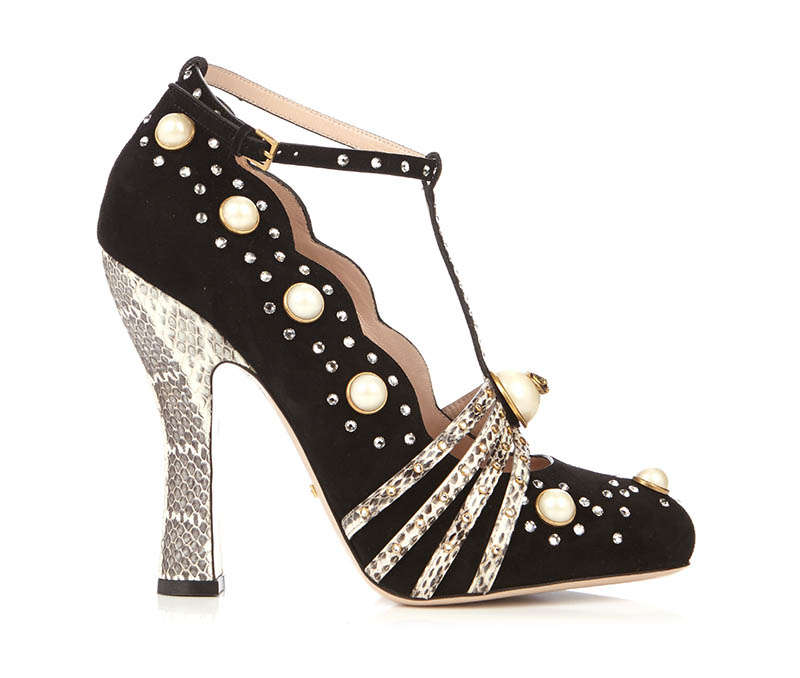 Gucci 'Ofelia' Embellished Suede Snakeskin Pumps $925 (previously $1,850)
Made in Italy, this pump features velvety suede with sparkling crystals and faux-pearl embellishments.
comnum(0) tbcount(0) tbcount(229)
Categories:
Other Brands
The theme for the Cruise 2018 Collection is all about Ancient Greek. Therefore, this Wallet On Chain Bag is also inspired by the same concept. This WOC is new and unique. It's contemporary and only available for this season. So owning this beauty is like having a limited edition piece that's forever yours.
The Design
What I like about this WOC is the timeless look. It's quilted with an interesting contrast, which is a mix of block and diagonal striped quilting. The shape is almost the same like the other Wallet On Chain Bags, but it features the new modernized CC logo in the center bottom.
The top comes with a woven chain leather strap for shoulder or cross body carry. The black leather combined with gold hardware creates an eye-catching appeal.
This bag is made from grained calfskin. Grained calfskin is a luxurious leather – it's strong, impeccable and easy to maintain.
If you want to own a distinctive version of the Chanel WOC. One that's embellished with a classic look, then this is definitely a good choice.
The Interior
The inside of this bag is similar to other WOC's. There is a zip pocket, six credit card slots, a patch pocket and one main compartment.
The Sizes And Prices
Style code A70175, measuring 4.8' x 7.6' x 1.4' inches, priced at $2100 USD, €1865 euro, £1730 GBP, $3130 SGD, $16200 HKD, 9850 MYR via Chanel boutiques.
comnum(0) tbcount(0) tbcount(191)
Categories:
Other Brands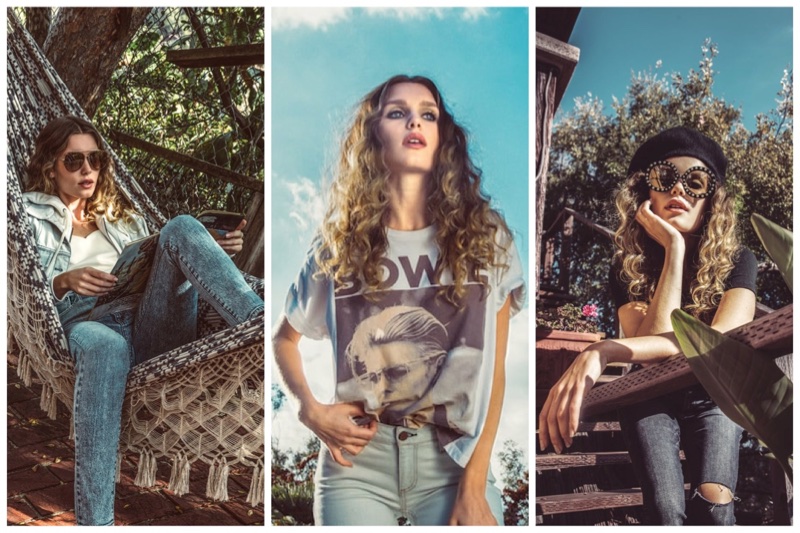 Discover AO.LA Denim by Alice + Olivia
Alice + Olivia dives into denim with the launch of a new secondary line called, AO.LA. Launching exclusively at Neiman Marcus, the collection features jeans, t-shirts, jackets and coverups. The t-shirts feature famous music icons such as The Beatles and David Bowie. As for jeans, styles go from high-waist to embroidered denim and bellbottom flares. Channel the cool factor effortlessly in AO.LA denim. Check out our picks from the debut collection below and shop more at NeimanMarcus.com.
Related: All You Need is Love | Alice + Olivia Launches The Beatles Collaboration
AO.LA BY ALICE + OLIVIA DENIM COLLECTION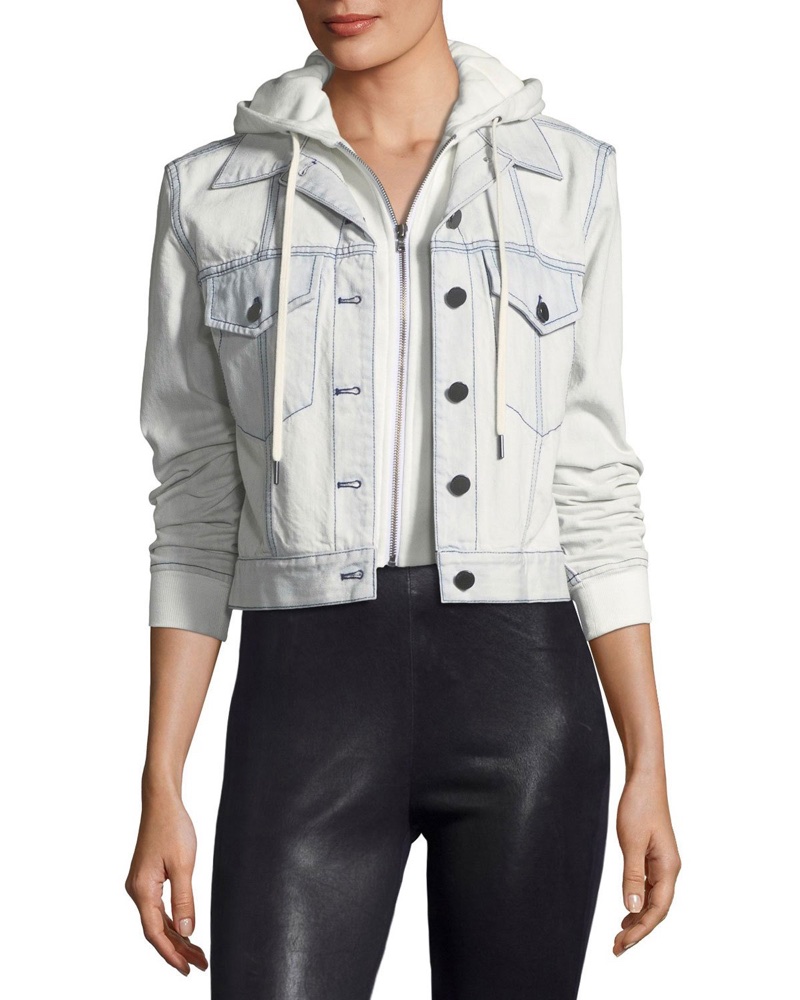 AO.LA 'Chloe' Cropped Denim Jacket with Hood $485
This cool, light-wash denim jacket features a hood and chest flap pockets.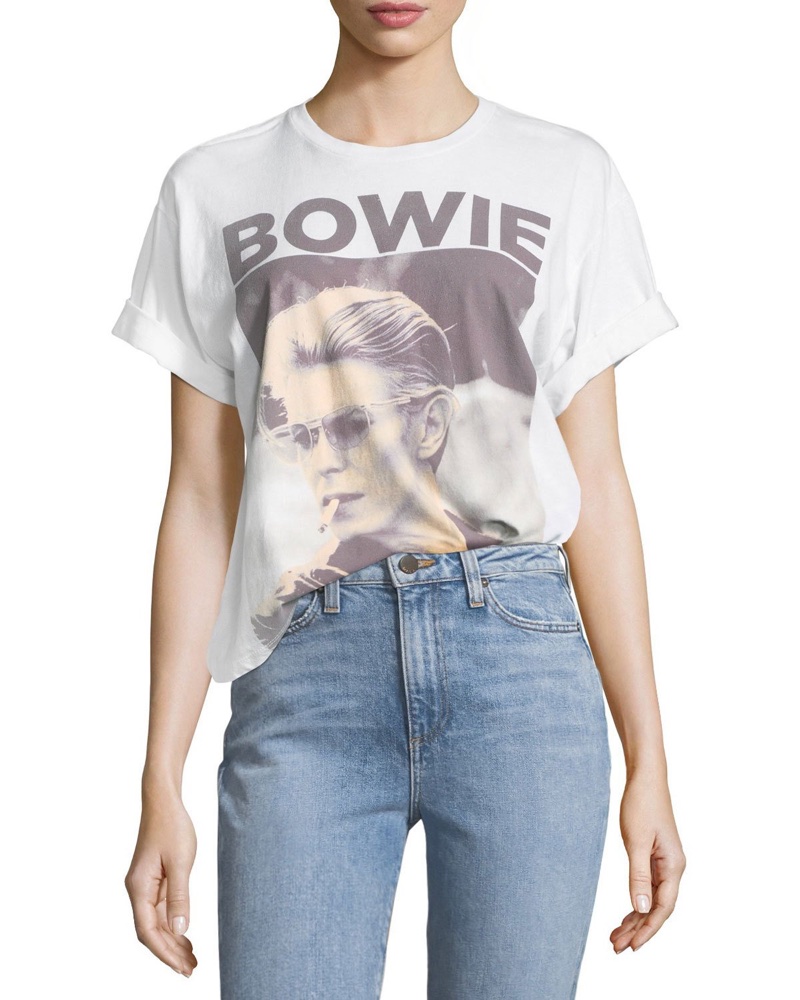 AO.LA 'Shira' Roll-Sleeve Graphic Tee $135
Show your love for David Bowie with this cotton t-shirt featuring a cool portrait.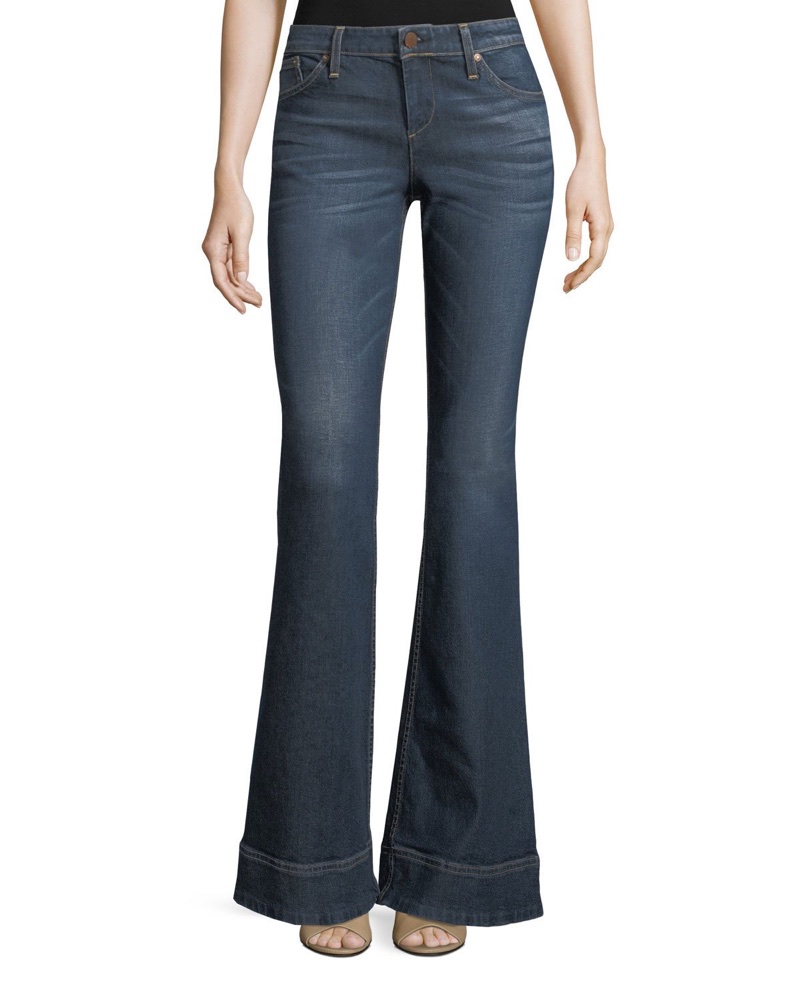 AO.LA Beautiful Low-Rise Bellbottom Jeans $295
Channel the seventies in a pair of bellbottom jeans made from a deep wash.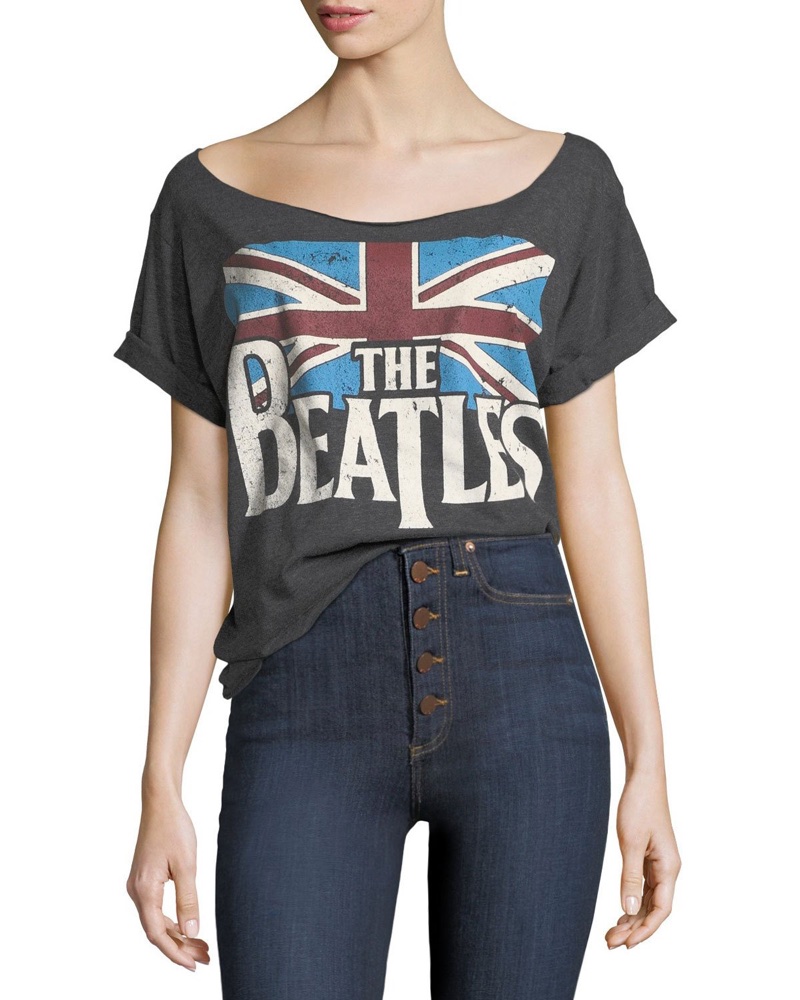 AO.LA 'The Beatles' Boat-Neck Short-Sleeve Tee $150
This distressed style t-shirt includes a boat neckline with The Beatles' logo front and center.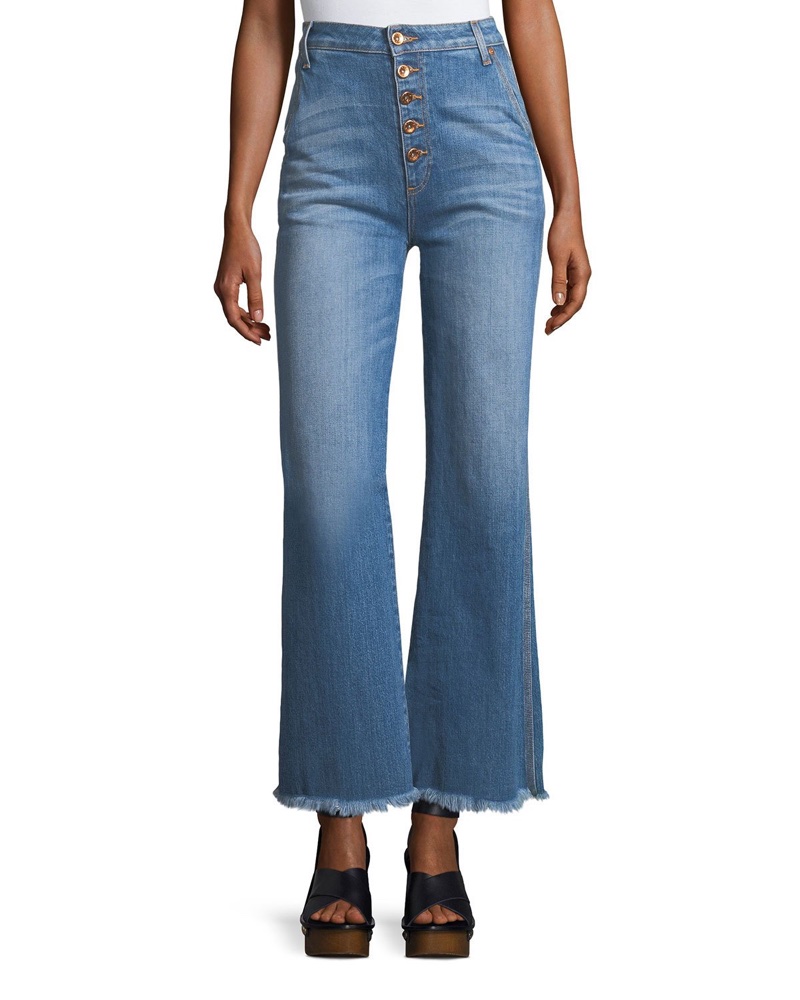 AO.LA High-Rise Flared-Leg Jeans $285
High-rise jeans feature on-trend frayed bottoms with a button-zip fly.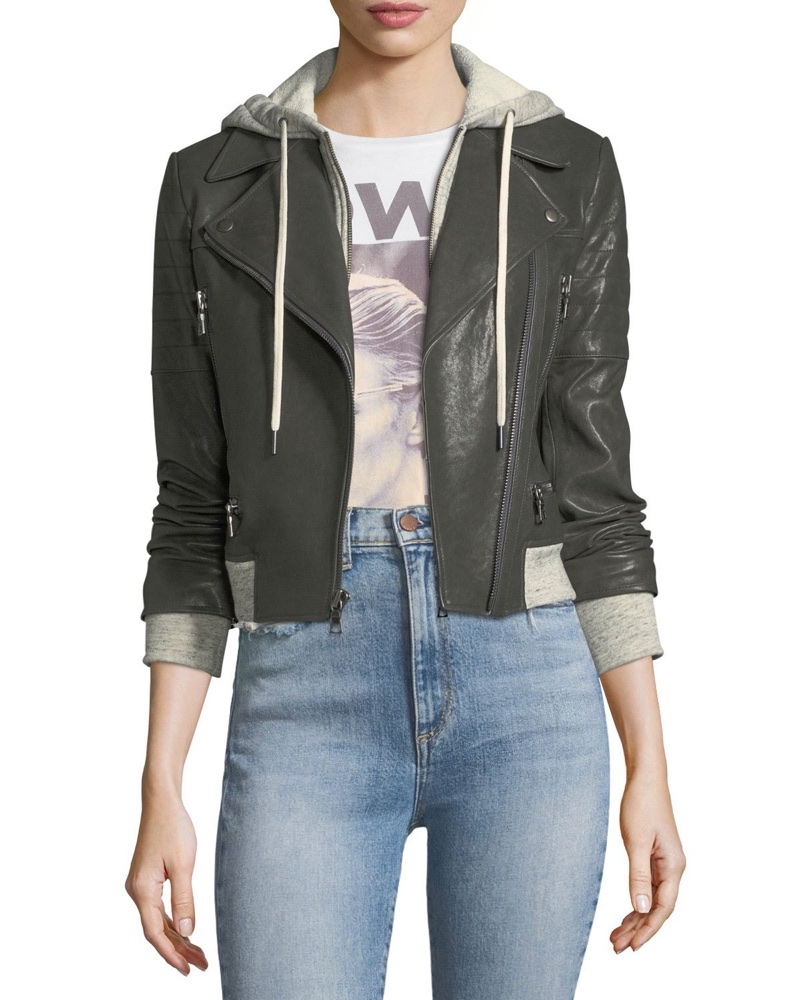 AO.LA 'Avril' Hooded Combo Sweatshirt Leather Jacket $995
The leather jacket gets updated with a hooded neckline and a notched collar.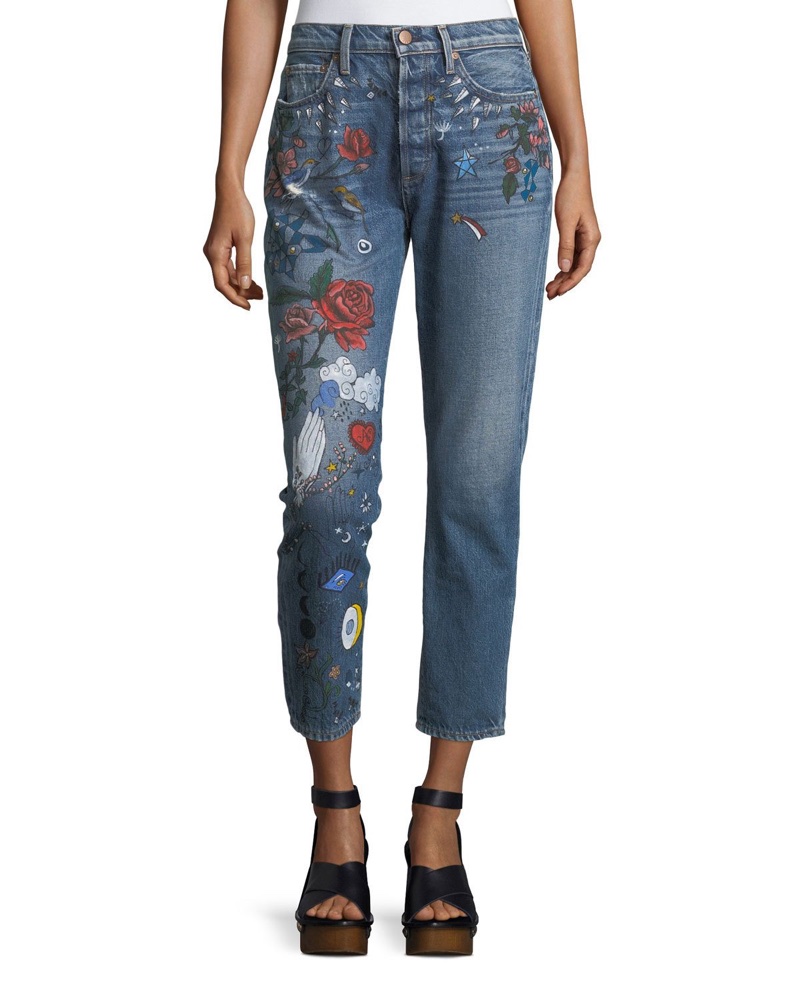 AO.LA 'Amazing' High-Rise Ankle Girlfriend Jeans $395
These 'amazing' jeans feature a painterly print with florals, stars and clouds.
comnum(0) tbcount(0) tbcount(163)
Categories:
Other Brands
Hanna Verhees graces the pages of Harper's Bazaar Mexico's December-January 2017.2018 issue. Photographed by Vladimir Marti, the model heads to the beach in an eclectic winter wardrobe. Stylist Daniel Gonzalez Elizondo selects vintage inspired fashions for the blonde to wear. From gorgeous gowns to embroidered jackets, Hanna charms in the designs of Dolce & Gabbana, Jil Sander, Chanel and more.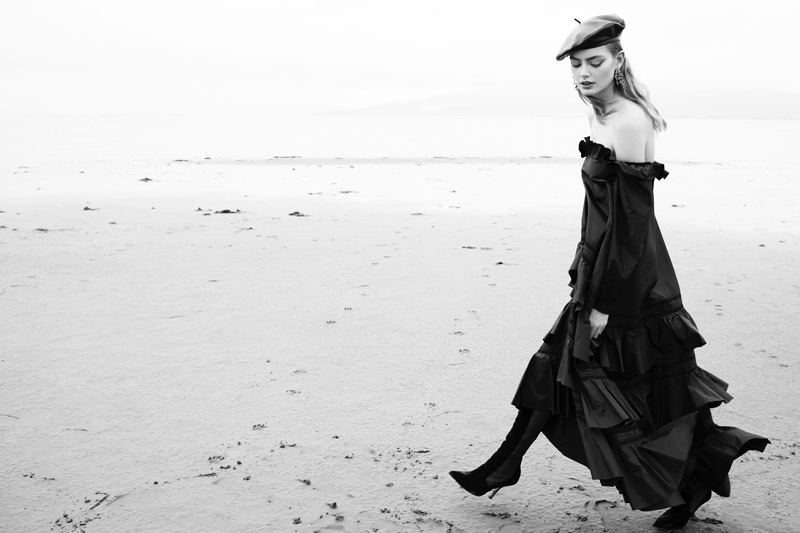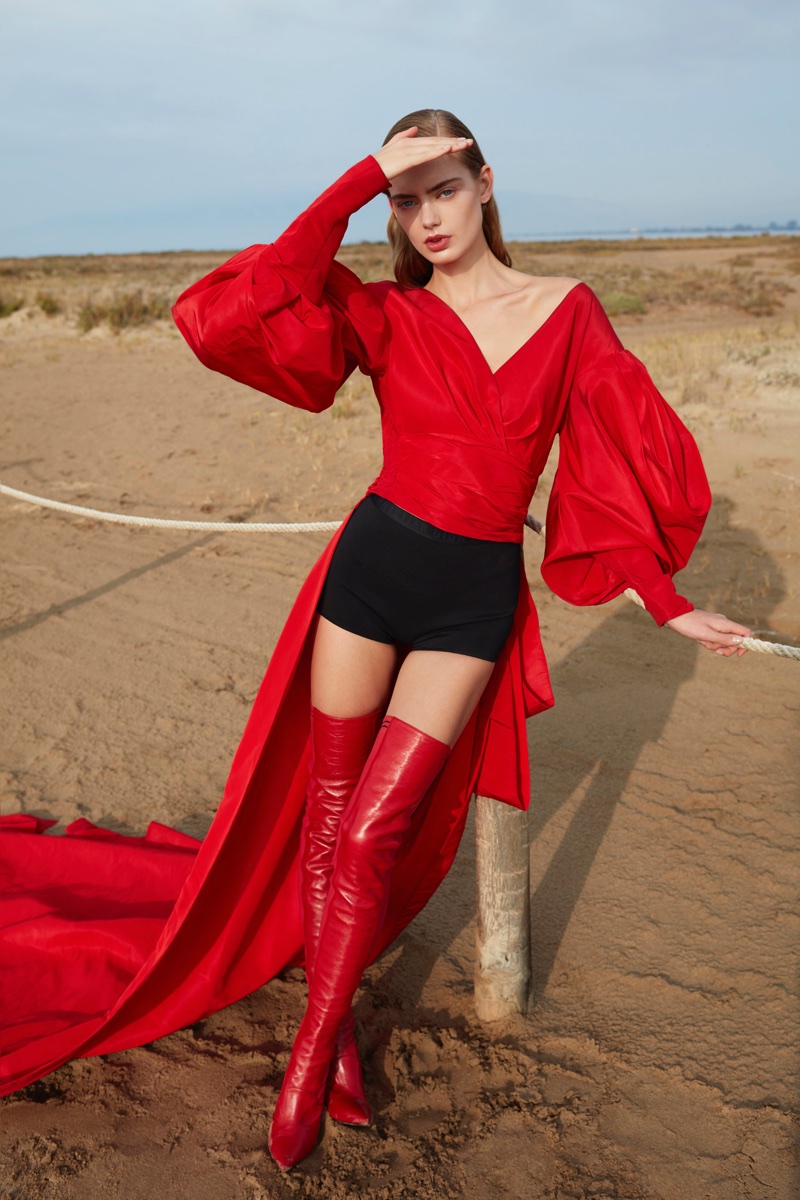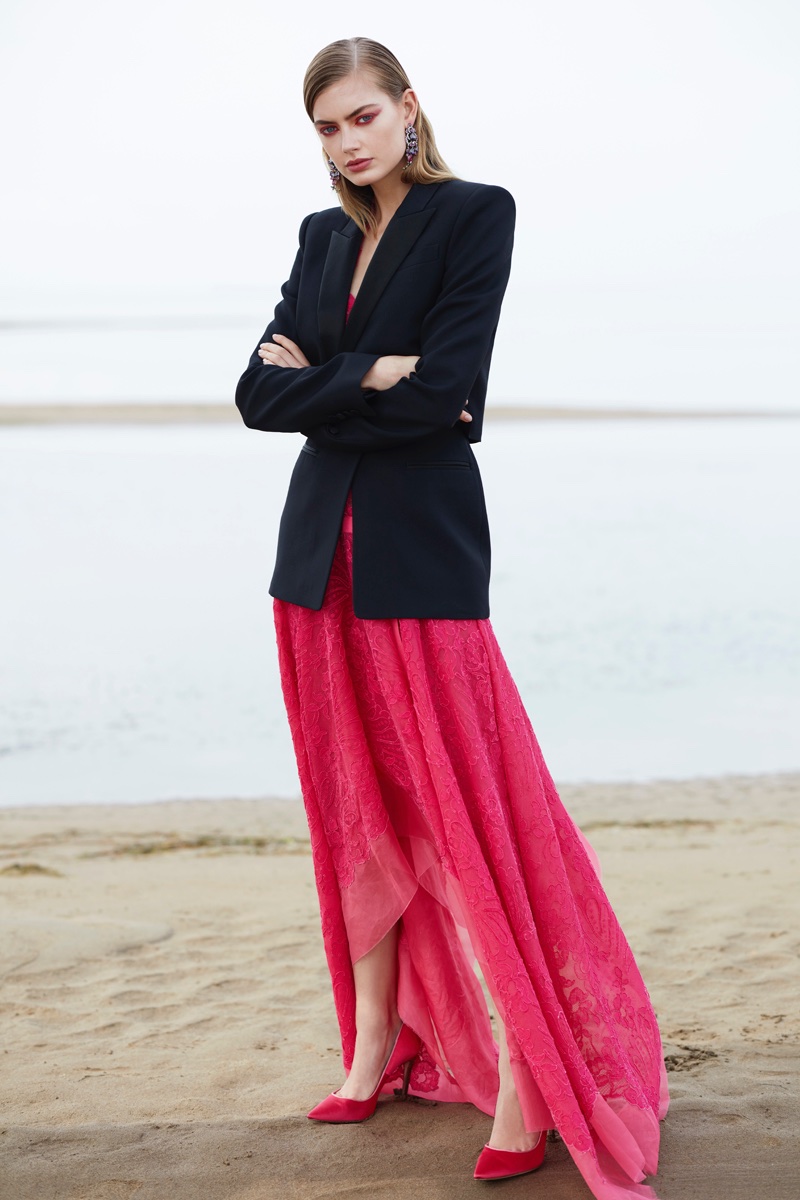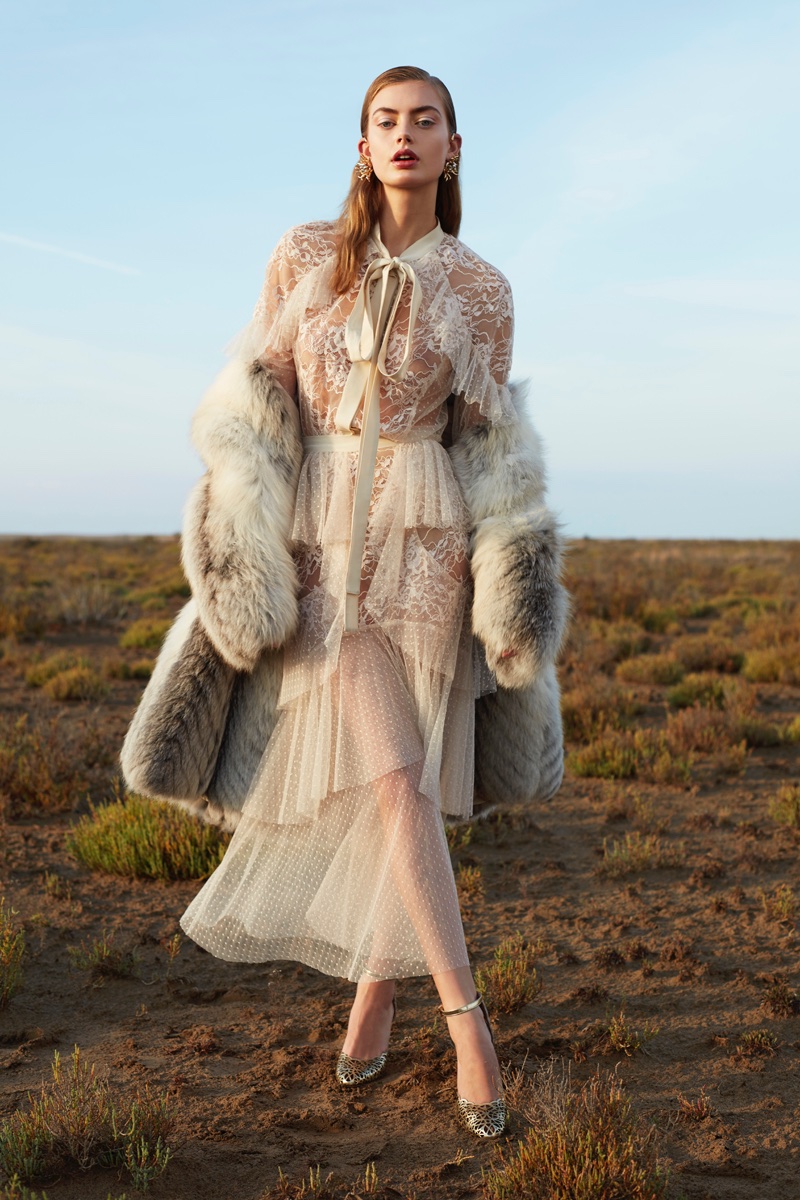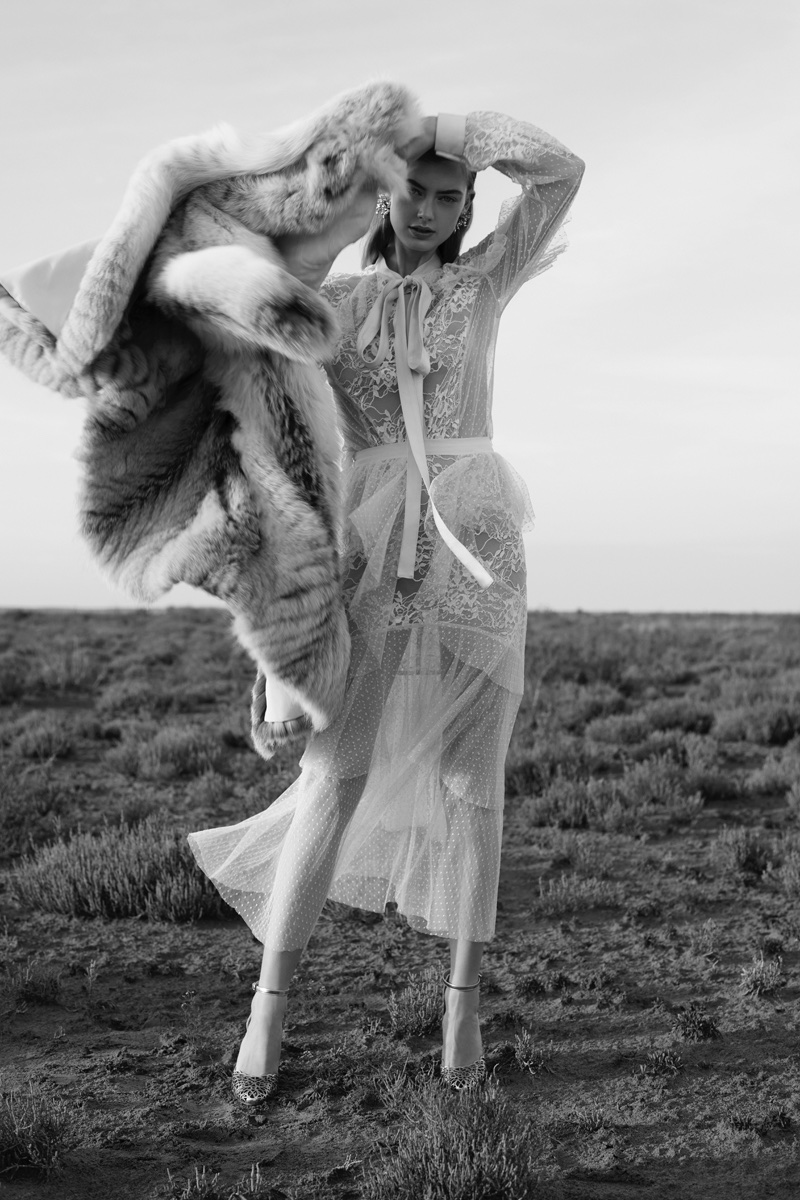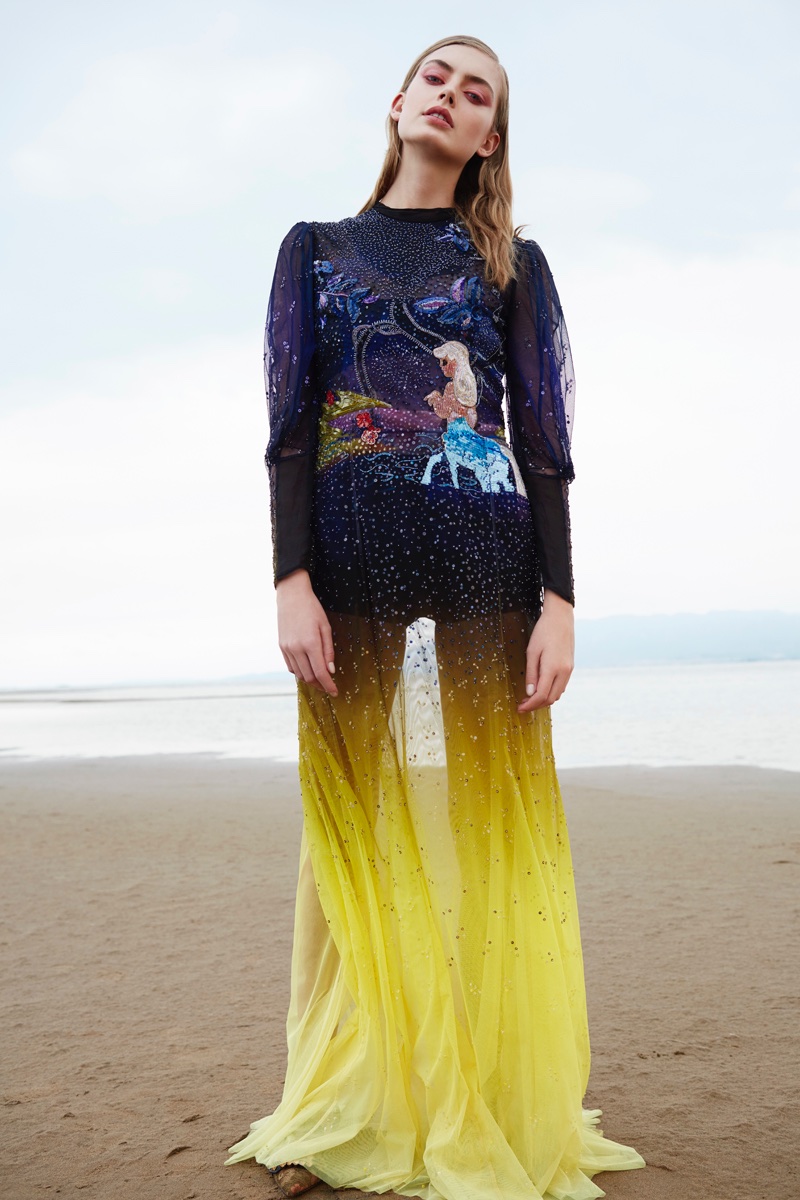 comnum(0) tbcount(0) tbcount(170)
Categories:
Other Brands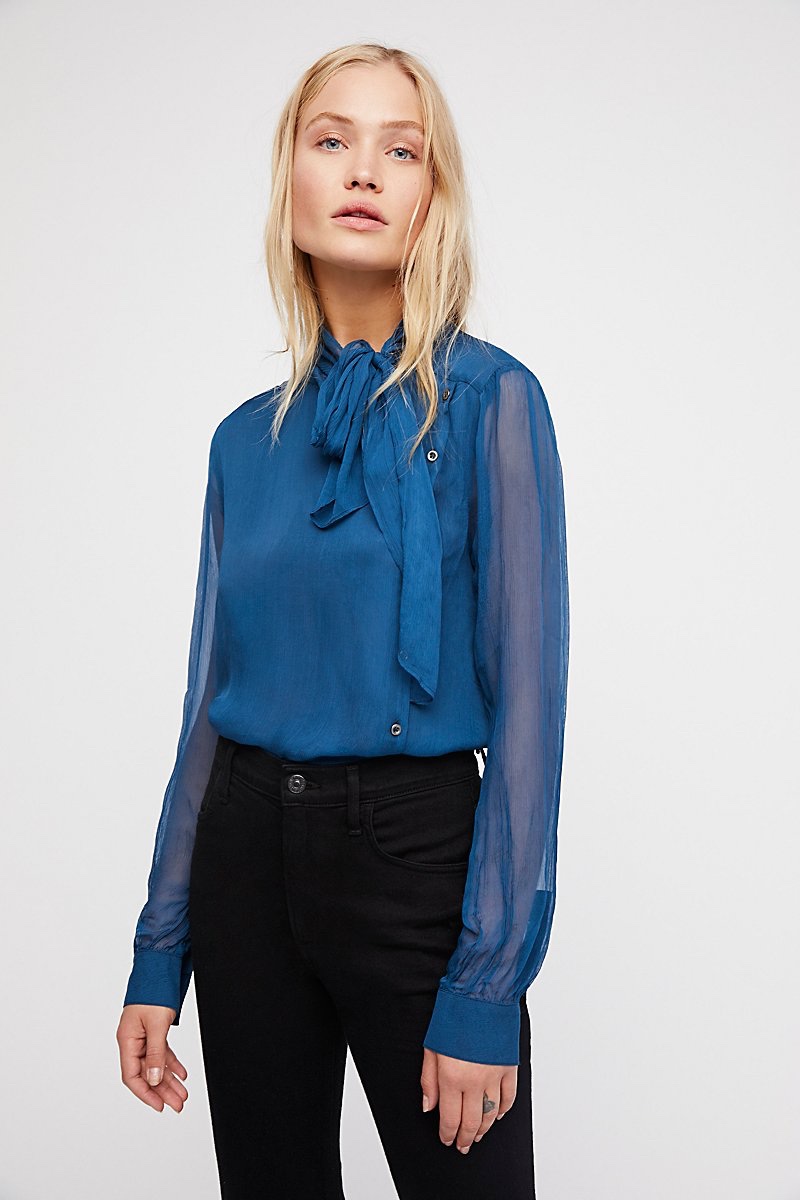 Photo: Free People
Deciding how to dress is always a matter of personal preference. It entirely depends on your mood, what you're doing from day to day, and the kinds of situations you're going to find yourself in. But, there are a few occasions where deciding what to dress is a little bit more set, drawing on a dress code rather than pulling something from your wardrobe rail in a rush to get out the door in the morning.
HOW TO DRESS FOR THE THEATER
One such time is when you're going to the theater. Unlike a night at the movies, a night at the theater means you're going to be seated in front of a band of talented actors in person, which tends to call for showing a certain level of respect for their craft and the venue. So, whether you have tickets to see Madam Butterfly on Broadway, or are supporting your local stage companies, here are some pointers on what to wear for a theater show.
First things first – unless you're watching a show in a very modern venue, it's likely the room is going to get a little warm. For this reason, it's a good idea to choose lightweight clothing you can 'layer off' and remove as you see fit. Wear a lightweight cardigan or sweater, and don't bring a bulky coat with you: there won't be much room to store it and you'll overheat if you have to keep it on your lap for the duration of the performance.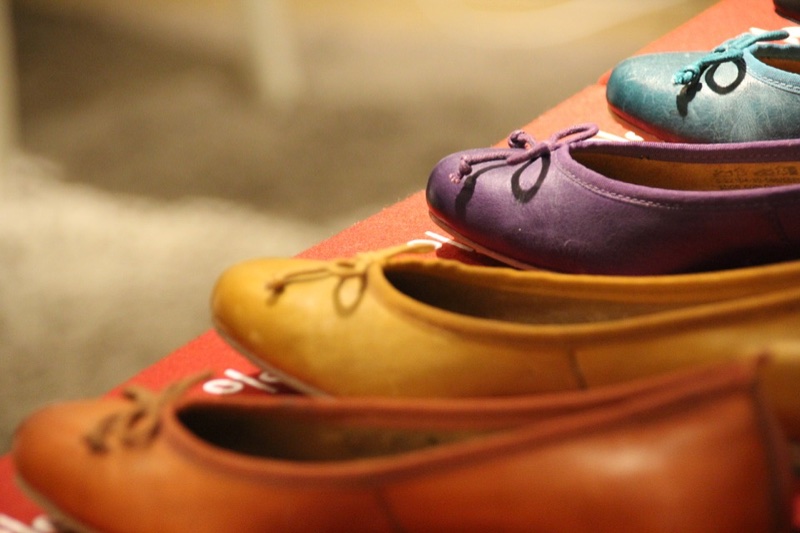 Photo: Pixabay
FOCUS ON SHOES & ACCESSORIES
Also, it's always worth wearing closed-toe shoes to theater, and that's because there tends to be someone who takes their seat once the show has started, clambering through the aisle and stomping on everyone's feet! Protect your toes and keep your feet tucked beneath your chair if a neighbor needs to squeeze past you.
Think carefully about your accessories when you're getting dressed up for the theater. For example, gloves and scarves might be perfect for cooler weather conditions, but you'll have to keep them bundled up on your lap if you take them to the theater. Even your choice of handbag matters, as a smaller one will comfortably slot down the side of your chair without taking up much room. You don't want anyone to step on your nice bag just as much as you don't want them to tread on your toes.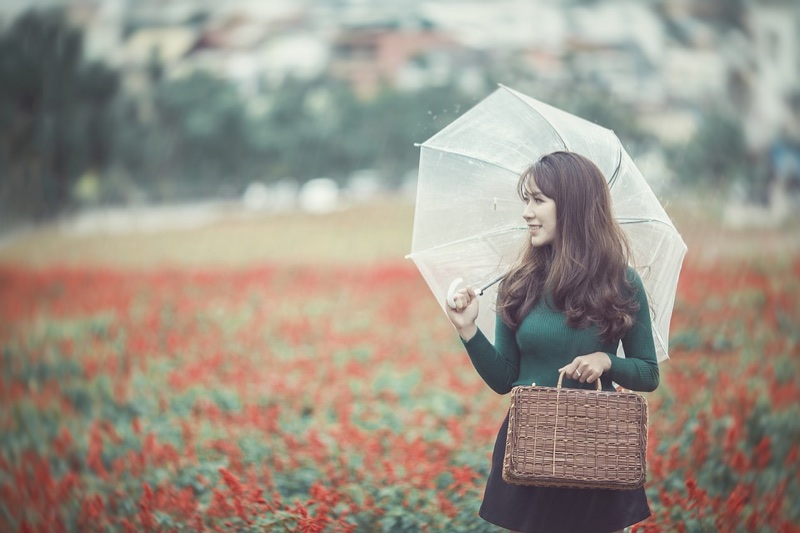 Photo: Pixabay
IT'S MORE THAN YOUR CLOTHES
But what about the old tradition of getting dressed up? Well, you can if you want to, but it tends not to be the 'done' thing anymore. If it's opening night for a Broadway show, it's a good idea to get as dressed up as you can, choosing evening wear that would be suitable for a fancy restaurant afterwards. But, if you're attending an afternoon show that's been running for a while, or are watching something like Hairspray or the Rocky Horror Show, you might draw some unusual looks rocking up in a cocktail dress.
However, when it comes to presenting 'your best self' at the theater, one thing is true: it's not about what you wear, but how you behave instead. Wearing a pair of jeans and a crumpled t-shirt is fine if you're going to have the good manners to turn your mobile to silent and give the performers your full attention… there's no use being dressed up if you're not going to show the level of respect the actors deserve.
So, what do you think people should wear to the theater? And do you think we should 'bring back' the tradition of getting dressed up for it?
comnum(0) tbcount(0) tbcount(212)
Categories:
Other Brands
Whenever I see this new Louis Vuitton Saint Placide Bag, it somehow reminds me of the Saint-Germain Bag. Both are gorgeous handbags and deserve a place in the permanent collection of the house. For those that are interested, Saint Placide is a station on line 4 of the metro (subway) in the 6th arrondissement in Paris. And this handbag is designed for the Cruise 2018 Collection.
The Design
If the Saint Germain Bag is too sophisticated, then perhaps the Saint Placide Bag is a better option. This new Chain Bag combines Monogram Canvas with supple and coloured leather flap. The Monogram Canvas body is the signature print of the house and the flap adds an interesting contrast to the whole design.
What's more important is the gleaming golden clasp in the center. This clasp is inspired by the historic House trunks, which means it's designed with a classic piece.
The Saint Placide Bag comes with sliding multi-carry golden chain. You can carry this bag on your shoulder or cross body. The flat leather shoulder piece is for comfort purpose.
The Monogram is made from Coated Canvas while the flap is crafted from cowhide leather.
The Interior
This beautiful bag looks small, but it can easily fit a long wallet and other essentials. There is a main compartment inside, but also a smartphone pocket or a zipped pocket. You can wear this piece easily from day to night.
The Size And Price
Measuring 10.2 x 6.4 x 2.8 (L x H x W) inches, priced at $2080 USD, $2650 CAD, €1550 euro, £1450 GBP, $17100 HKD, $2760 AUD, ¥244080 JPY, $2760 AUD, ¥15800 CNY via Louis Vuitton boutiques.
More Colors
Categories

New Posts

Hot Posts

Tags